An old adage states that not all soldiers use swords.
It's indeed true in the business world. Some use intelligence and resources to stay ahead of the competition. Others utilize powerful strategies to kick their competitors out of the competition. But a few only know that to run a business successfully, you only need a dedicated virtual assistant by your side. Here's why.
Convenient workload.
After choosing a reliable assistant, you will have hassle-free daily schedule. With numerous emails and calls received, it seems hard to set the priorities. Some details might be overlooked when others are on top concerns. In outsourcing, nothing will be missed along the way. All important matters will be given attention. More importantly, the core tasks won't be sacrificed due to lack of time.
Productivity.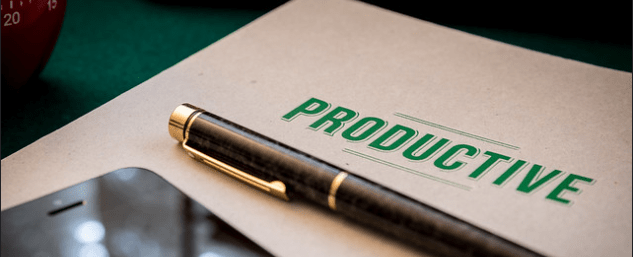 With the help of an expert virtual assistant, it is easier to monitor the daily operations in the business. There's no more problem in doing the essential activities. You can enjoy the things you usually do before. It is now possible to come back to your stress-free life just like the previous years.
A reliable companion for challenging tasks.
Doing repetitive tasks becomes an alarming situation among company owners. Getting personal assistant services saves time and avoid such inconvenience. More tasks are performed with the utmost efficiency. Through having someone beside you, there will be minimal mistakes in the business operations.
Efficient completion of numerous activities.

Virtual assistants are knowledgeable about their job, so they are capable of performing several things. As part of their services, they do the following:
Check the email and respond accordingly
Make calls and invoices
Book travel arrangements
Confirm appointments and other schedules
Post payments, track reimbursements and review expense reports
Conduct a miscellaneous research
Take charge on managing several projects within companies
Improve business growth
When all tasks are managed, there are more opportunities for attaining your business goals. You just need to cast your worries away because virtual assistants are trustworthy. You can count on them no matter how complicated the situation is.
You can't do everything alone.
It is important to delegate tasks on other people. There is an assurance of meeting global standards through outsourcing. You just need to assess the things you are good at and those you are not capable of doing. After evaluating your strengths and weaknesses, it will be easier to give instructions to the virtual assistants.
Plus, you get to enjoy.
Reduced expenses. Considering the fact that a virtual assistant provides remote assistance, business owners don't have to allot a space for doing office works. Space can be maximized for other important storage purposes. Similarly, there's no need to buy supplies, computers, furniture, desks, and other equipment.
No hiring process. Aside from that, a company can operate without the need for interviewing applicants for employment. Virtual assistants are enough to perform the desired tasks. Without hiring a number of employees, ongoing training is not a problem anymore.
Technical support. Nowadays, technology is part of most companies. As part of the modern world, it is highly expected that any business has a full understanding of the technical aspect. The usage of social media is a great example of the rapid growth of technology
Every company needs a reliable support for their daily operations. Thus, outsourcing tasks to virtual assistant will open countless opportunities you never imagined before.
Suggested Post: Virtual Assistant Vs. In-House Admin Assistant.