Relax. Get help with


your calendar.

data entry.

travel plans.

appointment calls.

phone calls.

research.

social media.

email and inbox.
Too busy to take care of your life? Let your very own personal assistant take care of it for you!
Benefits you get from working with us.
Screened Assistants.
All our virtual assistants have to pass mandatory checks before and after joining us. We regularly train VAs to keep up with new tools.
Contract-Free.
We don't want to tie you down. Terminate your subscription whenever you want in our client area. We do our best to make you landing on the cancellation prompt unlikely.
Top Customer Service.
We pride ourselves on our premium customer service. It's not uncommon that the team might spend an hour to understand what went wrong, or right, with you.
Work-life balance just got easier.
We all wish there were more hours in the day. Let us take care of the little things, so you can focus on the big things!
Personalized Assistance
No need to discover how to work with a different person every time you need something done. You will have a dedicated assistant who will get to know you and your needs, and will provide consistently amazing results!
More Time on Every Task
Each task credit we provide includes up to 30 minutes of work. Going a bit over this limit is no problem, and if you have a particularly lengthy task, you can assign multiple task credits to it. This allows us to handle tasks that similar services may not.
Made for Everyone
If you are busy, we are here for you. Our service isn't just for busy entrepreneurs. Our service is for all sorts of busy people. Whether you're a mom trying to plan your child's birthday party, a blogger that needs help researching a new topic, a family trying to plan your next vacation, or a student looking for the best price for a new laptop, we will gladly help!
Get help with multiple daily tasks.
Here are a few of the common tasks our clients trust us to take care of for them.
Hear from everyday people like you.
They trust us.
The quality of the work is really high… I had my dedicated assistant Ainee compile research on other outsourcing companies, find restaurant options for me to host a meetup in Chicago, and get preliminary life-insurance…

Nick Loper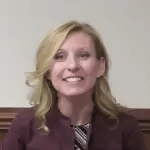 I love the service and my VA! He is very detailed, information provided is exactly what I need. He is an immense help during a very busy time for me!

Tessa Hultz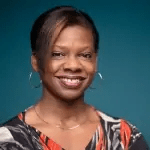 Shelley Sandiford, Sciconic Science Media
My VA handled my task quickly and efficiently. She also gave me daily updates so I was always on top of where she was and how she was doing.

Shelley Sandiford, Sciconic Science Media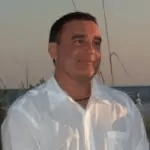 This is a great service to save your time. My VA is doing a great job in handling all my daily tasks and save a lot of my time. The tasks are done on time…

Steven Zoernack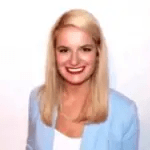 Madeleine Duprez, Hipwalled Tapestries
Shahzar is amazing! His quality of work is fantastic, he is incredibly fast and completes tasks much quicker than I ever could, and is fantastic with communication.

Madeleine Duprez, Hipwalled Tapestries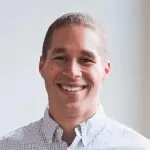 I've worked with a few different VA services, including Fancy Hands and Habiliss, and OkayRelax has been the best experience so far.

Isaac Odim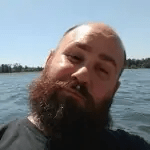 Chris Huffstutter, Summit Salon Academy – PDX
I have been working with Mohammed at Okay Relax for 2 months now, he has been a pleasure.

Chris Huffstutter, Summit Salon Academy – PDX
It's time to get your life back.
Do you have a little voice in your head telling you to take care of your health, work on that side project, or organize your closet? Want to set up a meeting, book a flight, or sort your email? We've got you covered.
All the tasks that are taking up space in your brain are now just one virtual assistant away.