Let us tackle your


to-do list.

social media.

email management.

calendar management.

phone calls.

lead generation.

customer outreach.

travel arrangements.
Struggling with day-to-day tasks that keep you from the big picture? Pass them over to our talented virtual assistants and refocus on skyrocketing your business.
Benefits you get from working with us:
Expertly Vetted Assistants.
Our virtual assistants don't just make the cut; they're rigorously screened and continually trained in the latest digital tools to ensure you're getting the best support possible.
No Strings Attached.
Your flexibility is our priority. Cancel your subscription anytime you wish from our client dashboard, though we're confident you won't want to.
Exceptional Customer Care.
Experience premium customer service like never before. We go the extra mile to understand your unique needs, whether it's troubleshooting an issue or celebrating a success.
Elevate your business by delegating
Offload routine tasks to focus on what really matters—growing your business.
Let your Business Thrive
The key to scaling is strategic delegation. Our virtual assistants specialize in executing those core activities—be it research, customer outreach, or scheduling—that often consume your day. Free up your time and let your business not just operate, but thrive.
Clear Communication
Your business deserves clarity, especially when it comes to communication. Our plans offer you a dedicated account manager or even a dedicated assistant who speaks fluent English, ensuring seamless understanding and flawless execution of your vision.
Straightforward Pricing
Select a monthly plan based on the number of hours you anticipate needing. You'll be billed for that block of time upfront, and we only deduct from your allocated hours for the minutes actively spent on your tasks. No idle time—just effective, efficient service.
Built for Businesses of All Sizes and Shapes
We're not a one-size-fits-all solution. Our clientele ranges from entrepreneurs to busy parents, and we tailor our services to meet your unique needs. So, whether you're scaling a start-up or managing a household, OkayRelax is your key to a more organized, productive life.
Your to-do list, done.
Discover the multitude of tasks we're trusted to manage, freeing you to achieve more.
Hear from everyday people like you.
They trust us.
The quality of the work is really high… I had my dedicated assistant Ainee compile research on other outsourcing companies, find restaurant options for me to host a meetup in Chicago, and get preliminary life-insurance…

Nick Loper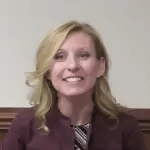 I love the service and my VA! He is very detailed, information provided is exactly what I need. He is an immense help during a very busy time for me!

Tessa Hultz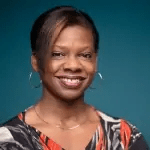 Shelley Sandiford, Sciconic Science Media
My VA handled my task quickly and efficiently. She also gave me daily updates so I was always on top of where she was and how she was doing.

Shelley Sandiford, Sciconic Science Media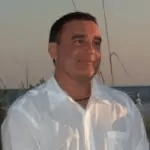 This is a great service to save your time. My VA is doing a great job in handling all my daily tasks and save a lot of my time. The tasks are done on time…

Steven Zoernack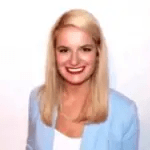 Madeleine Duprez, Hipwalled Tapestries
Shahzar is amazing! His quality of work is fantastic, he is incredibly fast and completes tasks much quicker than I ever could, and is fantastic with communication.

Madeleine Duprez, Hipwalled Tapestries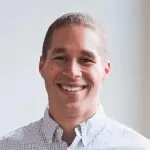 I've worked with a few different VA services, including Fancy Hands and Habiliss, and OkayRelax has been the best experience so far.

Isaac Odim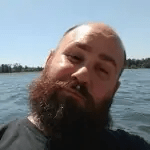 Chris Huffstutter, Summit Salon Academy – PDX
I have been working with Mohammed at Okay Relax for 2 months now, he has been a pleasure.

Chris Huffstutter, Summit Salon Academy – PDX
It's time to delegate and dominate.
Don't let mundane tasks stall your business's growth. Delegate those to us and focus on what you do best—leading and expanding your enterprise. With our virtual assistants managing the details, you're free to dominate your market.
Ready to take the leap? We're here to catch you.