Have you tried selling to 3.6 billion people?
Well, that's how it feels for every business owner out there looking to grow their brand through social media.
Yes! it can be overwhelming, but knowing how to use it right is the key to making it a valuable lead generation channel for your company's growth.
If you're an entrepreneur who is ready to take the following steps in increasing your brand awareness, reaching out to new customers, and converting prospects to actual buyers through social media, this article is for you.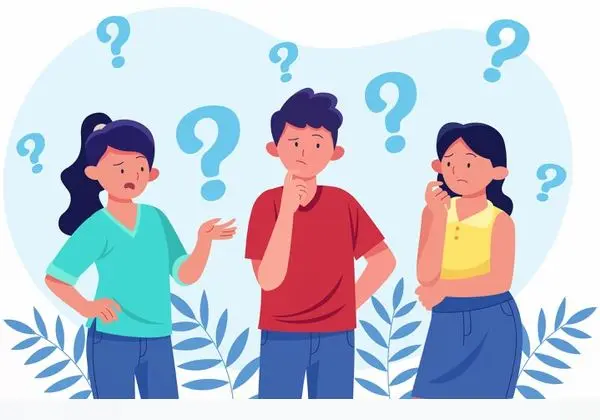 A social lead is a term used in marketing. It refers to a lead, person, or company that shows interest in your business through social media. It is information that you collect on someone which can be anything such as their name, email address, social media account, and even their employer details.
On the other hand, lead generation in social media is the process of creating interest and developing awareness about your brand via social media, and gathering data on your prospective buyers or leads.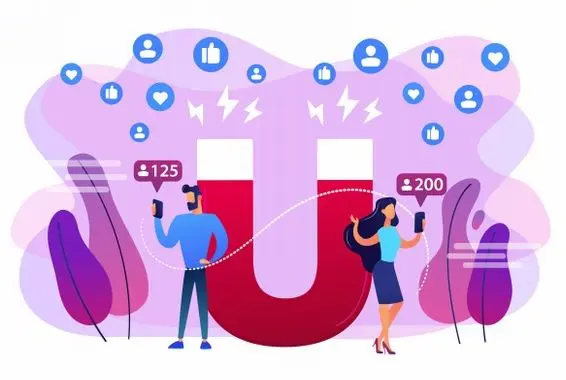 You can use social media for lead generation in many ways because it reinforces your efforts and magnifies your reach in creating awareness, nurturing engagement, and marketing your brand.
For lead generation to be successful, it must go through these:
It is the process where business owners or marketers grow and strengthen their company's relationship with potential buyers.

You can do this by applying these seven tactics to start nurturing social media leads:
Offer content that is specifically made for people you want to turn into actual consumers.
Go beyond email blasts by using multi-channel techniques such as automation platforms.
Use a mix of different content types throughout your buyer's journey.
Respond to leads promptly.
Send out a personalized email that offers something extra like access to gated content.
Develop a way to determine the viability of each lead. This way, you can focus on the good ones that will most likely yield sales.
Make sure that all your marketing efforts and posts on social media are aligned.
This is the last stage of lead generation, where you turn prospects into actual customers.
Here are nine tips to get you started on social media lead conversion:
Make sure that your landing page is optimized to get results based on your objectives.
Tap an influencer in your niche and industry for your marketing to improve your brand awareness.
Post short videos with content that is interesting, attention-grabbing, and relevant to your audience, such as testimonials.
Upload user-generated content made by your customers, such as posts consisting of photos or videos of them using your products.
Hold contests and giveaways.
Produce targeted content that is relevant to your audience.
Pick the right social media channel to distribute your content. Choose among Facebook, Twitter, Instagram, LinkedIn, and Pinterest.
Have a good value proposition to win over prospects. Make it short and easy to understand and highlight the benefits of converting them into actual consumers.
Regularly monitor your conversions through analytic tools.
Suggested Post: How To Generate Leads Online
Why is social media important in lead generation?
Here are 13 facts and figures to better illustrate why this is a must for business owners engaged in marketing and marketers, digital marketers more specifically, to have in their arsenal:
Global WebIndex reports that social media is used by 53.6% of the world's population. And that people on average use it for 2 hours and 25 minutes each day.
Data reported in July 2020 recorded a massive increase in online and digital activities due to COVID-19 among users between the ages of 16 and 64.
In January 2021, Datareportal published in their report that there are 4.66 billion people worldwide on social media and 316 million of them are new users within the last 12 months.
The same report by Datareportal noted that 99% of total social media users do so on their mobile phones.
It is also interesting to note that 8% of the people on the internet are not on social media.
The most used platform on social media is Facebook. According to Sprout Social Media's 2021 report, males in the 25 to 35 age range make up its biggest demographic with 19.3%, while females from the same age scale are at 13.1%.
Pew Research Center showed that there are doubly more men than women who use Reddit in the US. Additionally, their report revealed that Instagram is the platform with the most racially diverse users.
The Rise in Social Media interactive tool from "Our World in Data" shows that Facebook still leads in the survey to determine the rate of active users on different platforms. YouTube, WhatsApp, Instagram, and WeChat round up the top 5.
Global World Index asserts that the current driving force behind social media use is from the Gen Z and Millennial age groups, combined with the digital consumers in Latin America and the Middle East and Africa regions.
What's more, the same group reports that Instagram has a significantly higher engagement rate than Facebook but has fewer posts each day.
Marketing through social media as a platform has reportedly reduced costs for businesses by 45%.
In 2018, it has been documented that almost 68% of businesses generate leads using social media.
The biggest challenge that 77% of businesses face on social media is lead generation.
Every successful business owner has a mindset for growth. By constantly developing strategies, you can ensure that you have an active sales funnel to bring relevant social media leads continuously. This, however, also comes with several challenges. Thankfully, we all know where the most significant chunk of potential customers can be found.


Lead Magnets
A lead magnet is a term used in marketing to define an item or service that is given for free in exchange for information or leads.
Luring people into your business using lead magnets is a great strategy to bring in sales. Find out what people want and offer it an incentive to get them to input their contact details on your lead generation form. This could be in the form of trial subscriptions, product samples, discount codes, e-newsletters, white papers, or free consulting sessions. One great social networking site to use lead magnets in is LinkedIn since it does not limit your posts' reach, unlike other platforms.
Online Contests
Running a contest on your page is a great marketing opportunity for your business. Some may view this as an overused tool to get your name out there, but it does the job in two ways:

Produces a good amount of leads online.
Makes people inclined to share posts about these with others which then increases your reach further.
One way to apply this is by asking people to like, share, and follow your posts with the chance of being picked as the "lucky" follower who gets to receive free samples of your new products. Hosting the contest live on Facebook is also a great way to use the platform and boost sales opportunities for free.

Virtual Events
Holding virtual events such as conferences and webinars will establish you as an authority or an expert in your industry. It will also generate a significant amount of leads for your business as people will sign up for them, discuss related topics, share relevant tips, and invite other prominent persons in your field.
You can take advantage of the numerous opportunities to post about your event on several platforms. Stream it live on Facebook, record it as a video that can be watched on youtube or downloaded on your page as gated content, or even repurpose it as a podcast.
Optimized Profiles
Ensuring that your profiles on social media are in place and fully optimized allows you to source leads organically. Make it easy for people to reach you by having your complete contact details front and center of your page.
Have a call-to-action or a signup button on your landing page for subscriptions. Action buttons for booking, reserving, or buying tickets may also be added to your Facebook account. What's more, you can optimize your posts by adding links to your bio, not only on Instagram but also on Twitter, Linked In, and Pinterest.
Testimonials
Marketing need not be costly if you know where to look. Experienced marketers understand how a satisfied customer can be used as a source of great content. As such, featuring stories of your customers using your products is a great way to earn merit for your brand. By showing how your company could help someone like them, people are more likely to be interested and be open to purchasing your products or hiring your services.
See Instagram or Facebook posts about your product? Share them. Find a tweet with an image that a client took while using your services? Re-tweet it with a hashtag to make it easier for people to follow. You can also share posts of your clients on LinkedIn to expand your product's reach.
Targeted Ads
Using specific targeting options of social media ads enables you to offer posts that suit your audience's tastes and interests. By marketing directly to your potential buyers through lead ads that fit their needs, you also get to take advantage of the chance to increase your sales opportunities. This strategy effectively promotes content on particular topics or special offers you might have because it directly links to what people are emotionally and intellectually invested in.
A great example of these notices is Skillshare on Facebook, which recommends an online workshop on a subject that people may be fascinated by or involved in. LinkedIn is another platform that offers options to personalize ads and pursue a specific group of people.
Influencer Marketing
Marketing by way of an influencer with a substantial following on social media is always an excellent way to sell your products and services. It can also be more effective in capturing your target market's interest instead of bombarding them with ads. As such, collaborating with content creators already being followed by your potential leads is another strategy that marketers use.
Network with influencers who move within the type of business that you do and connect with them. Send them your new products to review, ask them to use your services and include them in their vlogs, or simply let them talk about your company. The options are endless, and you just have to find the right people you can work with and associate your brand with.
Gated Content
Giving people a compelling reason to share their information with you through gated content is another way to get new leads. You can start by providing rewards such as an invite-only webinar and membership to private groups on Facebook or LinkedIn. Additionally, expert marketers on social media also offer white papers, ebooks, or videos in exchange for filling out their lead forms.
Social Listening Tools
Conducting audience research through social listening not only allows you to find out what people are saying about you, your products, and your competitors, but more importantly, it allows you to respond to them. Choose among the many social listening tools available to monitor your prospective leads and keep you proactive in nurturing them to your sales funnel.
LinkedIn
As a specially designed platform for businesses, lead generation via LinkedIn is vital to any company. In fact, according to Oktopost, more than 80% of B2B leads were generated there.
There are three ways you can use LinkedIn to generate leads:

Utilize ads with their pre-filled lead generation forms.
Run ads using their high-grade targeting capabilities.
Reach out to businesses and connect with decision-makers as a social selling strategy.

Twitter
Based on a study conducted by Statista, 67% of B2B businesses use Twitter for their marketing needs.
Harness the power of a tweet through these tips:

Speak to your audience by engaging in chats, using hashtags, and tweeting your audience directly.
Hold a contest by ensuring that your prize is of value to your audience and creating a landing page where you can get their information.
Share content that is gated or can only be accessed by filling out a form.

Instagram
According to Optinmonster, there are roughly 200 million Instagrammers today, and that they have been found to visit one business profile each day.
Make use of those clicks by:

Using ads with retargeting capabilities.
Uploading stories with a link to your bio and remind your followers to sign up.
Collaborating with influencers.

Facebook
With 2.6 billion active users worldwide, Facebook is undoubtedly the biggest and the most influential social media platform today.
Take advantage of this using these strategies:

Pin lead generation posts to figure prominently on your page.
Use Facebook videos to showcase products people might be interested in.
Put CTA (call-to-action) buttons like "Shop Now," "Subscribe Now," and "Contact Us."

Measure and Refine Using Analytics.
Monitor which platform works best for your business through Google Analytics. Doing so will help you measure the results of your campaigns, determine which areas to adjust, and refine your strategies to produce better outcomes.
Measuring your campaign's performance allows you to produce the type of content that best suits your potential buyers. Furthermore, this will ensure that they will be posted on the right social media channel to generate the leads best.
For example, Instagram is a great channel to use if you have original visual content and if you wish to connect with individuals and businesses on a personal level. On the other hand, LinkedIn provides a good platform for posts that aim to network with professionals.
Outsource your social media lead generation to an expert
Going beyond brand awareness and engagement is no easy task. You can employ all the strategies you've learned and use all the available tools and still not get your desired outcome.
You can either choose to hire an agency to pursue sales-ready opportunities for you or outsource these tasks and welcome a lead generation virtual assistant on your team.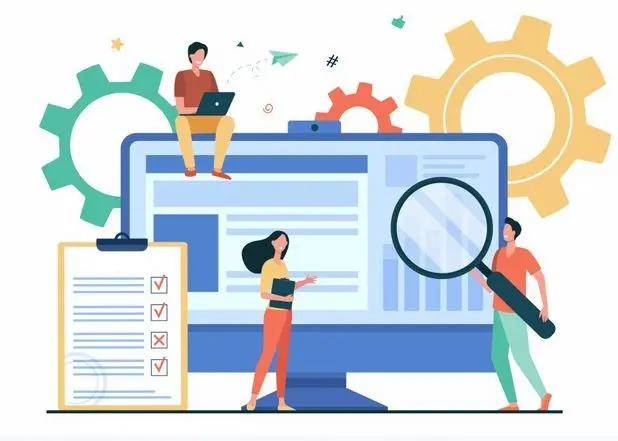 Software that generates a social media lead is a tool that you can use to capture qualified leads online. There are various kinds of these operating systems, and finding the right one for your business is the first step to ensure that you get the leads you need to post and more significant sales.
On-page lead generation tools help you obtain leads on your website.
Inbound lead generation systems bring additional leads to your website and other channels.
Outbound lead generation programs identify leads and send messages via outbound channels such as calls and emails.
CRO coursewares increase the number of users who convert into valuable leads.
Email tools for marketing generate and nurture leads throughout their customer journey.
Search engine systems for marketing increase traffic from organic and paid search, and yield on-site leads.
Management programs for marketing purposes measure performance, maximize lead generation and improve lead significance.
Tools you can use to get online opportunities for sales.
Hubspot
Pardot
Optinmonster
Leadformly
Unbounce
Turnstile
Intercom
Hello Bar
Qualaroo
Hunter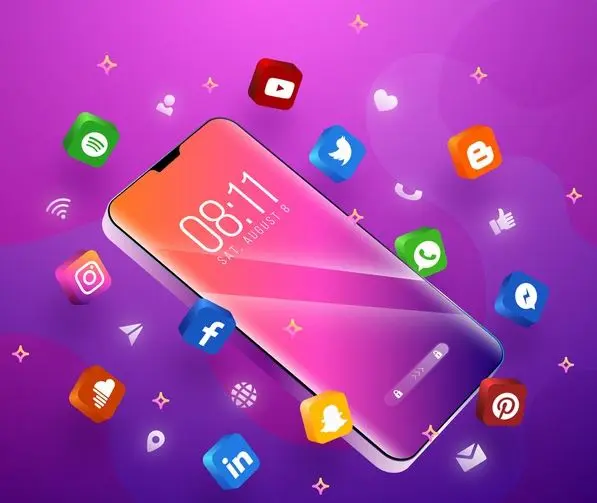 The best platform for pursuing sales-ready opportunities is the one where your prospects are. With its 2.45 billion users worldwide, Facebook may very well be the best place to conduct lead Generation because of its large customer base. What's more, it also provides tools that you can use to collect leads.
However, business owners and marketing professionals should not discount the usefulness of other social media sites. LinkedIn, for example, notes that 89% of marketers turn to them for generating leads. When crafting your social media campaign for lead generation, it is best to make sure that you are exactly where your target market is.
Suggested Post: Outsourcing Social Media Work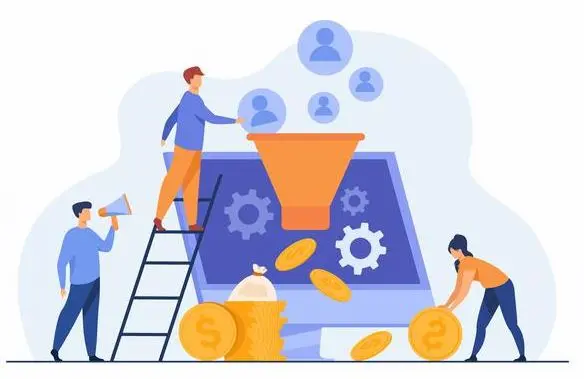 Social media advances lead generation for B2Bs in various ways. This is probably why 50% of them choose this strategy to grow their brands. Here are 5 of the most common tips that B2Bs should use to get started on their campaigns to gain social media leads.
Targeted ads
B2B brands get to reach out to potential buyers through paid ads on the social media advertising platforms of Facebook, Instagram, Twitter, and LinkedIn. With their targeting capabilities, these social media sites provide B2Bs the much-needed boost to get their names out there and capture quality leads.
Simply put, Facebook targets users depending on their interests, Twitter marks people based on who they follow and their interests, and LinkedIn focuses on the job title and work experience of leads.
Referral contests
Referral contests such as those done on Twitter provide B2Bs a way to create new leads via word-of-mouth.
Discount posts
B2Bs can promote special sales on social media together with a link to their product page. Also, presenting discount vouchers to potential customers in exchange for email subscriptions or limited access to content such as white papers and videos is a great way to apply this.
Live videos
A B2B company can introduce a new product, demonstrate additional services, make an announcement, and even answer inquiries through Facebook lives and Instagram stories. What's more, videos can direct user traffic to landing pages and free trial sign up.
SEO
B2Bs can use SEO by incorporating long-tail keywords consisting of about four words or more in their pages. Optimized sites rank higher in search engines and could bring in a more specific audience—those who have done their research and are looking for particular solutions.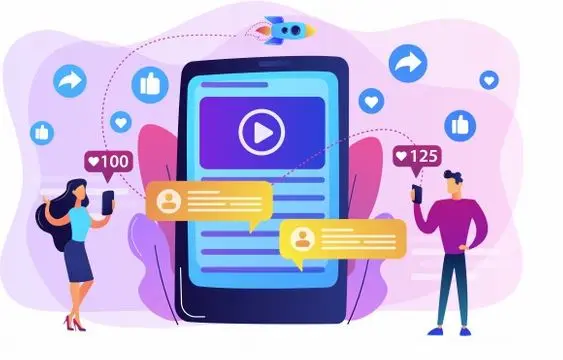 Looking to get organic leads online? We've rounded up 13 easy ways you can use to level up your content, jumpstart your marketing efforts online, and get your page lead generation ready:
Post lead ads.
Write blogs.
Ask for reviews from your customers and upload them.
Team up with influencers.
Hold contests on social media.
Create online polls.
Upload videos and use them as ads.
Use LinkedIn to network.
Come up with quizzes online.
Share related content.
Start a Facebook group.
Use a social listening tool.
Include your contact details in every post.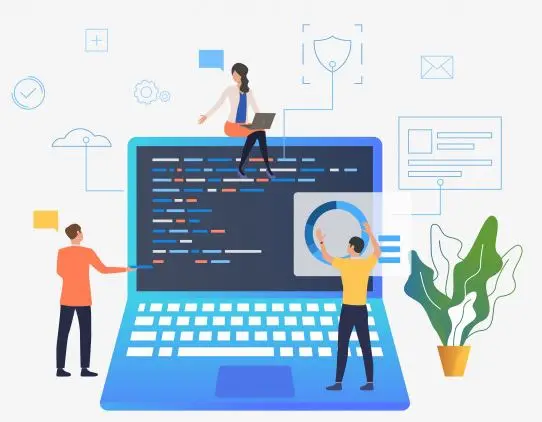 Cookies are simple files that are planted by websites in browsers on computers, tablets, and mobile devices. It has the name of the website whence it is generated and a unique ID that is assigned to every user. A cookie allows a page to recognize you when you re-access it.
When you use cookies on your page, they could show you valuable information about customers that visit your page. These include their login details, the country where they are in while visiting your page, and the other web pages that they have visited.
As such, a cookie, when installed on sites, offers quite a few benefits. These are just some of them:
Makes the interaction between a user and the page faster and smoother
Allows the site to tailor-fit its content to its users
Provides valuable data based on analytics
Shows ads based on the user's interest and location
However, these small files do not generate leads independently but can only be used in conjunction with other strategies to bring them in. When used in tandem with unique and high-value content, the information from your lead forms and the data from cookies will provide a more holistic picture of your prospective leads.
Brandwatch as a tool in marketing? Find out how.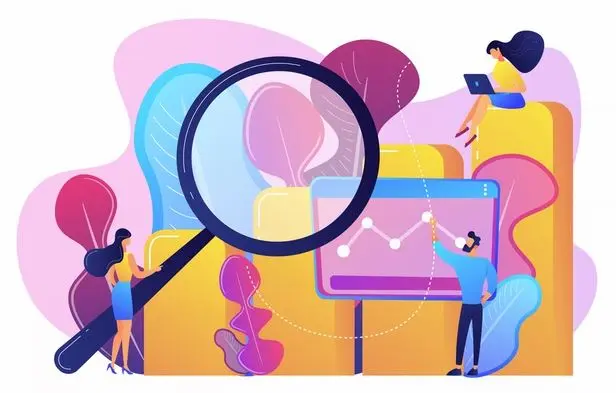 Businesses have long used social listening as a tool in marketing to get to know their customers. It is a means to monitor, evaluate and react to what people are saying about them. And with the advent of social media comes Brandwatch.
As a social media analytic tool, Brandwatch tracks billions of online conversations every day. It gathers everything about a particular brand on the internet, from blogs, forums, and reviews, to Facebook posts, tweets on Twitter, and Instagram stories. It collects every mention of your company, your products and services, your competitors, and even keywords associated with you in all social media channels. The tool then analyzes all these and turns them over to you, which allows you the opportunity to respond to them.
Mentions of your brand
Mentions of your competitors
Hashtags relevant to your company and industry
Related keywords to your products and services
Trends in your industry
It makes it easier for you to engage with your customers.
It gives you a way to address crises promptly.
It lets you discover pain points and empowers you to come up with solutions.
It lets you track what your competitors are doing.
It allows you to delve into influencer marketing.
It creates new leads for you.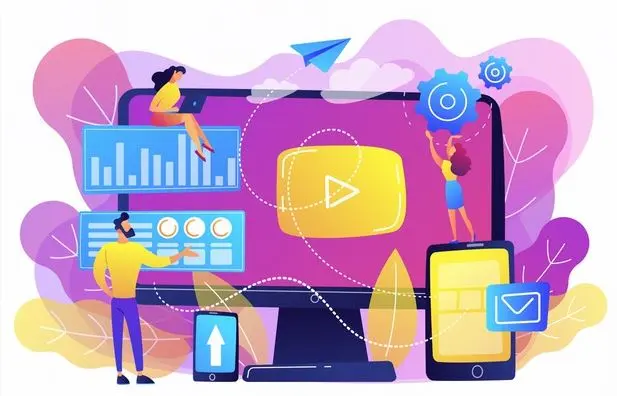 Business owners and marketers are always looking for innovative ways to reach their customers and create new ones through audience research. Aside from Brandwatch, there are numerous social media listening tools you can use for your marketing needs and we've listed some of them down for you:
Hootsuite
Hootsuite Insights
Talkwalker
ReviewTrackers
Synthesio
Audiense
Mentionlytics
Reddit Keyword Monitor
Adview
Social Media Lead Generation companies help small and big businesses in generating leads by selling qualified leads directly to them. They typically work in partnership with other companies and websites where they can promote your products and services. These lead generation experts collect information on consumers and businesses, which they then offer to companies who wish to acquire new leads.
Below are some of the tactics they employ to source leads:
Online advertising
Optimizing landing pages
Marketing via social media
Boosting traffic to sites and gathering information on them
Hiring a company specializing in pursuing a social media lead for you is a great way to grow a business. However, these kinds of services usually come at a substantial cost. Other than that, you should also consider additional factors when employing their services, namely:
The KPI (Key Performance Indicators) or the metrics they measure
The type of audience they reach and their response rate
Their KPI versus your KPI or how they align with each other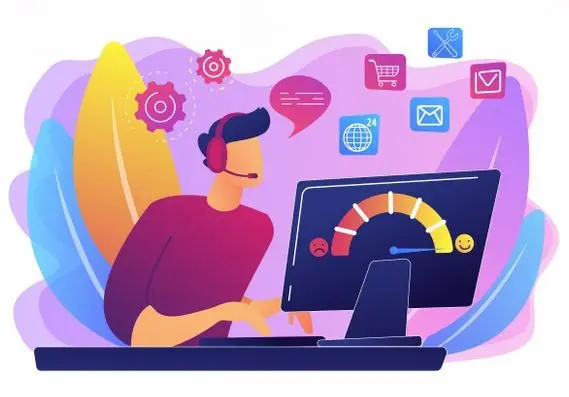 Often, the best solution to the challenges you face is the simplest one. Yes, there are numerous strategies and tools in marketing you can use to grow your business by chasing a social media lead, but these questions remain:
Will you have the time to apply all these tactics or use these tools?
Is your current team capable of handling an effective campaign on social media to produce a significant amount of qualified leads?
Do you have the budget to cover the costs of hiring an agency that does lead Generation on social media?
If your answer to any of these questions is a "no," then it's a "yes" to hiring a virtual assistant who can chase a social media lead for you. They are qualified, cost-effective, and will make your life easier when making leads.
I Want to Hire My Lead Gen VA Now.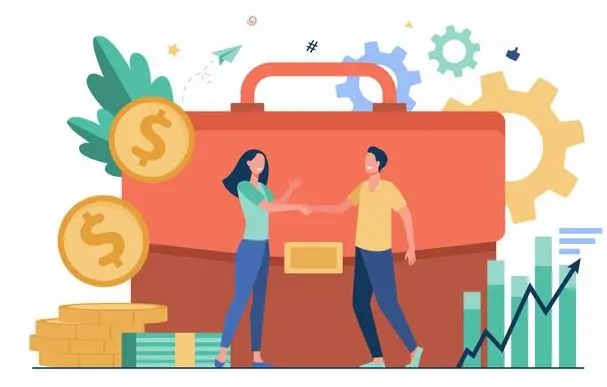 Outsource your social media lead generation tasks to a virtual assistant now. To do this, make a list of the tasks you need help with and determine your budget and timeline. Then, choose between using an online freelance job site or employing professional services to help you hire your assistant.
Getting a dedicated virtual assistant who will take care of your social media lead generation needs will earn and save you precious time and empower you to bring your brand to new heights.
Trust the experts like OkayRelax to provide you with excellent virtual assistant services. With their controlled and strict screening process and intensive training program, you can be assured of having only the most competent and experienced virtual assistants on your team.
OkayRelax allows you the convenience and freedom of selecting the virtual assistant package that suits your needs. Choose between a monthly or annual setup with specialized pricing based on the number of tasks you require.
Visit their website for the complete list of packages rates that are available for you. Prices start at only 29.95 USD.
Photo credits: Designed by freepik, vectorjuice, pikisuperstar, katemangostar & pch.vector / Freepik