As a solopreneur, there are a lot of things to follow through, and when you are starting up, it can be daunting. Operating a business in the current setting requires you to wear multiple hats. From social media advertisements to getting your products out, you will have a lot on your plate. It is not surprising to only get to your emails late at night, but sending emails in the middle of the night can lead to irreversible mistakes. Your business is important to you, and everything should look professional at all times.

You Are Tired!
After a long day, your mind is not thinking straight. It is easy to make mistakes when it comes to replying to emails, from grammar errors to the wrong context, you may spot it after you sent the email. Sometimes you may not realize your mistake until the client replies. Either way, it is not a professional look, and sometimes it may hamper your image. Running a business is exhausting, it can be daunting to have all the tasks you need to be done. Plus, when you are tired, the quality of your work declines and you may end up doing more damage to your own business.
Meeting Demands of Business
Another problem with sending emails in the middle of the night is that people may misunderstand. Sometimes, your clients might falsely think that they are low in priority, and may find another business. Replying to emails is an important aspect of your business, and you may need to reply to them in a timely manner. But with everything that goes on during the day, it can be hard to follow up on emails. If you are feeling a little stretched thin, then you can look for help in OkayRelax.
What is OkayRelax?
OkayRelax is a US-based company that offers virtual assistants that can handle different tasks to help you with running your business. From replying to your emails during a set time to helping you manage your social media accounts, your assistants will assist in running your business. Once the task is complete, they will send you a notification. OkayRelax is affordable and it has no contract, and the starter pack allows you to try the service with five 30 minute tasks. The company offers you to have an assistant without the need to interview and hire one.
Why Use Virtual Assistants?
Virtual assistants are cheaper if you want to just have small jobs done. OkayRelax has a strict hiring process that selects only people who are suitable to perform the tasks that you need. All of their assistants have a college- education, and they have also passed a training program. You can rest assured that your needs will be met by professional and proficient people. Whether it is making phone calls, sending emails, or doing research, the assistants are here for you. Now, sending emails in the middle of the night is now a thing of the past.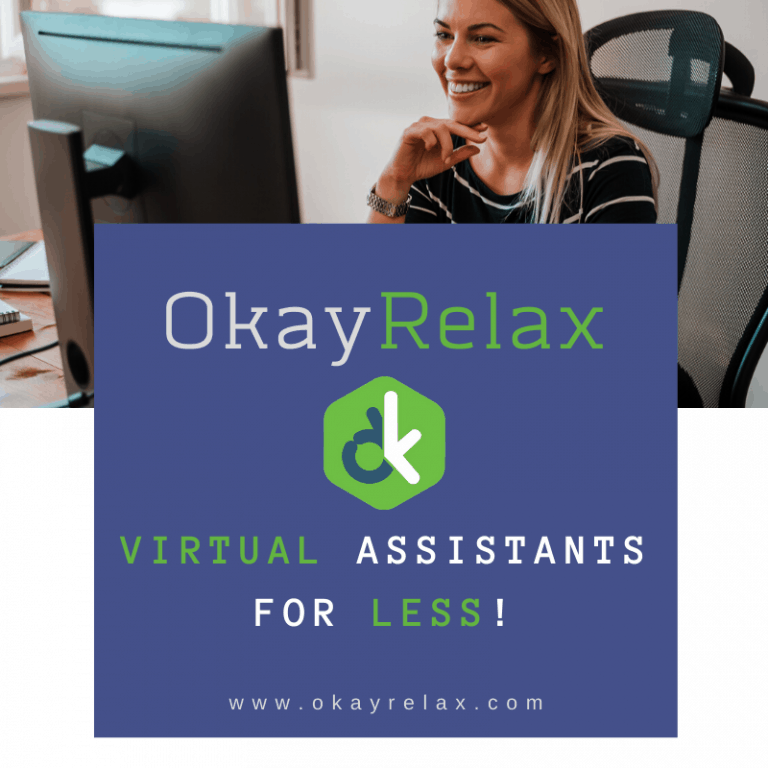 Benefits of OkayRelax
With its four different plans and pricing, you can find one that suits your needs. As your business grows, you can get a plan to help you get on top of your schedules. Even if you are just starting out as a solopreneur, having OkayRelax allows you some rest. With their highly- trained assistants, you can be sure that the job will get done professionally. Using a personal assistant allows you some chance to have some time off, or even get ahead of things. Other tasks that OkayRelax can do for you include managing your schedule, administrative tasks, or plan your dream holiday.
Accepting Help Is Good For Business
While you accept that being a solopreneur means sacrificing time to grow the business, you do not have to do it alone. With a professional package, you can have a dedicated personal virtual assistant to help you with your tasks. When your dedicated assistant is not available, another assistant will help you perform the task if you need it urgently. The packages offered by OkayRelax are all affordable, and you can use your credits to get help running your business. Hiring a real life personal assistant may be expensive, but with virtual help, you can keep your budget low, and still get your tasks done.