The entire world had basically ground to a halt in the early parts of the year due to the coronavirus pandemic. With the ongoing global health crisis, many were forced to stay inside their homes to curb the spread of the highly contagious disease, thus causing a global economic crisis as well.
But while some businesses were forced to close, many are learning to grow their trade online. Those who have the privilege to continue operations despite the impending global crises are learning to adjust and make the necessary steps in order to partially, if not fully, digitize their business operations, and provide their customers with options that are more suitable to the current health and safety protocols against COVID-19.
With the sudden rise of e-commerce all over the world, there is only so much one person can do to grow a business. In this article, we have listed down a few points on why we believe that hiring a virtual assistant amidst the pandemic to help you out with your business is a good idea.
Hiring a virtual assistant is safe and good for your health.

More than allowing you the leeway of staying at home and not having to meet with your personal assistant physically, choosing to hire a virtual assistant will significantly lessen the burden that you carry on a daily basis.
A virtual assistant can assist you with routinary tasks that collectively take up a chunk of your time, including content creation, social media engagement, social media management, email management, data entry, appointment scheduling, calendar management, weekly meal plans, and much more. Furthermore, there are also online personal assistants who are able to accomplish industry-specific and skill-oriented tasks, which include real estate lead generation, web development, web design, graphic design, content writing, digital marketing, and video editing, among others.
If you think that's all, your dedicated personal assistant can also work on your personal tasks for you, such as planning your weekly meals, finding and ordering the best priced ingredients for your weekly groceries, age-appropriate activity recommendation for you and your children, and more. Your virtual assistant is there to lift your worries and ease your burdens, whether it be at work or at home.
Essentially, your virtual assistant is your all-around go-to person who can accomplish the work of multiple people for the price of one. And since virtual assistant services are often paid by the hour or on a per project basis, there will be no under-payment of services as payment is also agreed upon by both parties before proceeding with the tasks involved. Therefore, it's a win-win situation for both!
Hiring a virtual assistant helps those left unemployed.

The coronavirus pandemic took a heavy toll on countless industries, including live events, mass gatherings, personal services, and restaurants, among others. Many who relied on attracting people to come together have shut their doors and are now struggling to pay their monthly dues. If last year's dilemma for many was where to eat or what to eat, this year's problem is now how to eat and where to get the money to eat.
Now, more than ever, the unemployment sector is brimming with a myriad of talents with skills that are fit for basically anything you might need. More than them being able to help you scale up your business, hiring a virtual assistant might also be the solution for someone to get back on their feet. Imagine, lending a hand to give you a hand. Just perfect!
Hiring a virtual assistant means casting a wider net.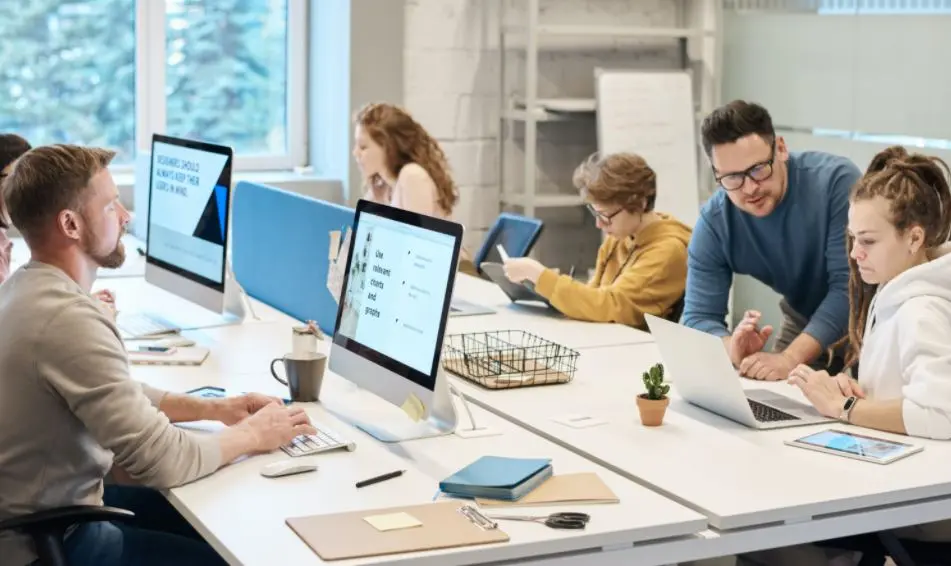 The world just got smaller as everyone has gotten even more connected with the power of technology. With everyone getting closer than ever during the pandemic, more and more people are turning to the Internet as they reach out to peers and colleagues safely online.
Choosing to hire a virtual assistant means having the opportunity to cast a wider net when it comes to building your network of potential clients. More than being able to use the digital sphere to find the virtual assistant that fits your needs (and your budget), your chosen candidate should also be able to widen your reach by focusing on your marketing needs and doing the nitty-gritty tasks for you. These tasks may include lead generation, email outreach campaigns, and other marketing implementations that would further help you grow your business.
Having a virtual assistant means having more time to focus on the essentials.

Picture this: waking up at 6 in the morning to prepare for a presentation, with a writing project to finish before 12 noon, a Zoom call at 3 in the afternoon, a separate Google Meet session just happening to occur at the same time, and having to finish a report that's due on the following day. Hectic, right? Not to mention taking too much time away from that personal free time you intend to use to develop your cooking and baking skills.
This is perhaps the moment that would bring you to a pause, thinking, "I need a personal assistant". Hiring a virtual personal assistant means being able to breathe a little better as they lend you a helping hand with your tasks at work so you can focus on the core responsibilities that drive your business. Perhaps they could work on furnishing that presentation for you as you provide them with an outline they could refer to, or manage your schedule for you so that you won't have to deal with awkward conversations with participants from conflicting conference calls.
Aside from the luxury of completing your tasks faster, your online personal assistant would also be able to focus on these tasks, therefore minimizing the chances of small mistakes that you might have missed since you were overwhelmed with the amount of work that needs to be done. More than that, you will also have the opportunity to free up your time for more important things in your personal life, such as spending time with your family.
Hiring a virtual assistant means giving yourself more time to relax.
Going back to the situation in number 4, did you even have time to cook yourself some breakfast, lunch, or dinner? Would you even have had the time to take a bath or the energy to watch your favorite Netflix series at the end of the day?
Sometimes, work-from-home fatigue can get to you – yes, even when you're just at home! This could probably even cause more stress for you as opposed to working in the office, because the lines between your time to work and time to relax can get quite blurry.
Self-care is just as important as growing your business, because what use is a bustling, profitable business when you don't even have the time or energy to enjoy the money it takes in? Delegating tasks to a virtual assistant would considerably give you more time to focus on yourself.
Your virtual assistant can help you pick the perfect indoor activity for you such as balance boarding, yoga, or home baking; plus, they can also pick easy recipes you could try! More than being able to help you decide what to do with your free time, your dedicated virtual assistant can also give you the opportunity to shut everything out as you drink your favorite red wine in your backyard with no lingering worries that come with having unfinished tasks at work and at home.
Turning to virtual assistant providers like OkayRelax can be your saving grace in the time of COVID, so the practicality of hiring a virtual assistant amidst a pandemic shouldn't even be a question anymore. Our sophisticated roster of virtual assistants are dedicated to help you reclaim your valuable time, because you deserve to relax.