We can all agree that email has become a vital part of our lives. It is the way that people, businesses most especially, communicate. Whether it is with a potential customer or within the company, we have come to rely on the ubiquitous envelope on our screens to talk to each other.
But now, there is a thing called email overload which cripples a lot of us. Preventing us from doing our essential tasks because there are too many messages in our inboxes and we spend too much of our valuable time on emails.
In this article, we'll tell you about email management, how to do it by yourself or for others, and how a virtual assistant can do it for you.
What are email management services?
Email management services are the systemic approach for dealing with electronic mail, particularly those in high volume.
Email or electronic mail being the current standard of business communication, is considered the same as any information or record and is expected to adhere to the guidelines of an organization.
Email management, therefore, pertains to organizing what goes into your inbox. It is classifying these messages and deciding whether they should go into storage or the trash bin. It is controlling both the quality and quantity of messages that go in, out, and are sent within your company.
Having a system in place for your email organization optimizes its efficiency and minimizes its negative impact on yourself, your teams, and your business. There are various email management tools you can use and finding the right one for your needs is just as important as knowing how and why you need to get started on it right now.
What are the benefits of email management services?
Just how big an impact does a managed email inbox bring to a business? We've gathered the seven major benefits it can bring for you and your company:
Lessens clutter.
An organized email inbox enables you to recover crucial messages right when you need them.
Apply a system that will help you sort out your incoming emails and get rid of email distractions right away. Put everything in order and classify them either according to topic or level of importance. By doing this, you save yourself from the stress of going through the clutter of hundreds of emails.
Saves time.
A clutter-less inbox is not only free from email distractions, but also makes searching for messages easier and faster.
The number of emails a person receives can be astounding. If left unchecked, it will cause you a great deal of strain, not to mention, will take so much of your time to sift through. Keeping a regular schedule to declutter your messages allows you to focus on the more pertinent aspects of your business.
Allows for more storage.
An email program that is always full is not just time-consuming to have but also poses a risk to your company.
When you store too many emails, it prevents you from receiving messages that might be of importance. It can also make the system run less efficiently which in turn might stop it from working. Make sure that your company email has sufficient space by keeping only the necessary ones, migrating to cloud storage, or discarding the rest.
Reduces costs.
A well-maintained inbox will save you a lot. From storage to time, and yes, money.
By reducing the number of emails you receive, send out, and keep in your archives, you free up your company from needing to upgrade for additional storage which can be expensive. What's more, this ensures that your email program will run smoothly for a longer period of time without the need for costly repairs.
Increases productivity.
When you prioritize email management, the productivity of your company increases exponentially.
At first glance, this may seem to be an inconsequential part of one's business, but having an effective email program in place keeps your inbox free from email distractions and your organization running efficiently. For one, you do not have to worry about handling spam, which can be time-consuming and costly. And two, email communication within your company will be effectively maximized.
Lessens exposure to email security threats.
There are viruses that can either wreak havoc to your system or cause legal problems for your company. These threats can go from exposing customer information to leaking important company assets and intellectual property. As such, an email management software that can protect the inbox from viruses that pose email security threats is a must for any organization.
Easy recovery from disasters.
Email management safeguards critical information and secures your inbox for any eventuality.
A business owner goes through extra lengths to make certain that their systems, such as email, are well-placed and fortified. The ability to withstand the influx of a large volume of emails and to be restored after a disaster are some of the factors that make email management invaluable and essential.
What is the best way to manage emails?
The best way to manage emails is by keeping it simple, orderly, and without email distractions.
Eleven ways to achieve a simple, orderly email inbox.
Keep your inbox clean and let only those that need your immediate attention stay there.
Make a "pending" or "waiting" folder for messages that need your action but must go through someone else first. This also goes for transactional emails.
Use subfolders and labels to categorize your email threads. This will make the recovery of specific conversations easier and quicker.
Utilize the "rules" or filters from your email provider to sort out your inbox. There are some that allow you to use a color code for your messages or put them straight to specific folders.
Take advantage of the calendar in your Microsoft Outlook or Gmail. Use it to set a reminder for items in your folders that might need action.
Don't let spam and junk mail bog you down. Click delete and unsubscribe for promotional mail or newsletters that you do not read. Doing so will keep your inbox free from clutter.
Set a schedule for checking emails and stick to it. This will help you be more productive and keep up with the maintenance of your inbox.
Get rid of distractions such as email notifications that either pop up on your screen or beeps. This will keep you focused on your tasks instead of constantly checking messages.
Create email templates for your go-to responses and save a draft for similar messages that you'll be sending out a lot to make things easier and quicker.
Find yourself with some idle time? Either do some "cleaning" of your inbox on your desktop or sync it with your phone so you can do it whenever you have some free moments.
Give yourself a break by responding only to those that are critical and urgent based on the content in emails. Do not be burdened to take action on every email you receive. Sometimes, no response is a response in itself.
What is proper email etiquette?
Proper email etiquette is the ability to communicate effectively in a clear and concise manner using appropriate language. It is what allows you to send a message that is received and understood by your recipient. Sometimes, it has the ability to make someone smile as well.
Sounds simple? Below are 35 tips that will help make business owners and their teams become email experts:
Think of your email as if it's on your company newsletter.
Always include a courteous opening and closing.
Make sure that you got the recipient's name and the spelling right.
Briefly introduce yourself.
Spell-check your emails and keep an eye out for typos.
Avoid sending long messages. Be brief and to the point.
Be careful with confidential information.
Make sure that the subject line reflects what's inside your email.
Do not type in all caps because it is tantamount to yelling.
Apply proper sentence structure by capitalizing the first letter of a word when starting sentences and using the correct punctuations.
Avoid using fancy fonts and stick to the standard ones.
Steer clear from using different colored fonts because it distracts from the content in emails.
Acknowledge emails in a timely manner.
Patterned backgrounds are a no-no because they can make your message hard to read.
Do not open attachments from someone you do not know.
Use discretion when using to, cc, and bcc.
Utilize the Return Receipt sparingly because it can be intrusive.
Type a comment on anything that you forward. Do not forward as is.
Be wise when choosing an email address.
Give a heads-up when sending large attachments.
Zip or compress large attachments.
Always ask for clarifications when needed to avoid confusion.
Should confusion or misunderstanding arise, try to resolve it by picking up the phone and speaking with the recipient.
Do not forward personal emails without asking for the author's permission.
For emails that you cannot respond to immediately, you may send a message to confirm its receipt in the meantime.
When emailing a potential client about your business or product, it is best to ask if they are interested to hear about it lest it becomes spam.
Extend the highest form of courtesy to new contacts.
Do not type in a lot of exclamation points unless you want to come across as unprofessional.
Avoid sending one-liners or one-word responses such as "Okay" and "Thanks".
Refrain from using shortcuts, emoticons, jargon, and slang in business emails.
Make sure that you include all the relevant information in your email to avoid confusion. This goes especially for email marketing campaigns.
Keep an eye out on "Reply to All" unless everyone on the list has to know your response. Otherwise, send your response only to the intended recipient.
Always end your messages on a polite note such as "Thank you", "Sincerely", and "Best Regards".
Make use of email-tracking tools to eliminate the need for follow-ups.
Remember that each email you send out is a reflection of yourself or your company.
How do I manage too many emails?
You can manage the high volume of emails you receive in so many ways. But first, you must pinpoint where all the messages are coming from and why. Are these work emails? Did you subscribe to these? Recognizing the root cause of your email overload is the key to improving your email service.
Want to know more? These are the five tactics you can use to improve your email performance:
Clean up ASAP.
Begin cleaning up your inbox as soon as you can. Waiting will only cause more emails to pile up. Block off your schedule to regularly sort your messages and keep at it. Using cloud storage for pertinent files also helps to free up space.
Use Instant Messaging apps.
Migrate to other collaboration tools like messaging apps to ensure that your teams are still in communication while working together. This move will also lighten your email load considerably.
Send your responses early.
Reply promptly to emails to eliminate the need for people and organizations to send follow-ups and messages of clarification to you.
Go face-to-face.
Sometimes, the best way to communicate is to walk right up to that person you need to talk to. For those who telecommute however, it could be as simple as using an app that lets you do this in a virtual way through video calls.
Cultivate a better email culture.
Small businesses have the advantage of shaping an email culture that would work best for most, if not all, of the employees compared to bigger organizations. Here are a few strategies to do just that:

Start an email-free zone such as during weekends, over the holidays, or after work.
Discuss what constitutes a face-to-face meeting and what should be an email.
Establish when one should cc and bcc.
Encourage people not to send responses when an invitation is sent through Outlook.
Get email management software.
Suggested post: Email Hacks to Effectively Organize Your Inbox.
What is the best way to manage emails in Outlook?
Organizing your emails maximizes its efficiency and makes you more effective in your work. Here are some ways that Microsoft recommends that you should take note of to help you manage your emails in Outlook better: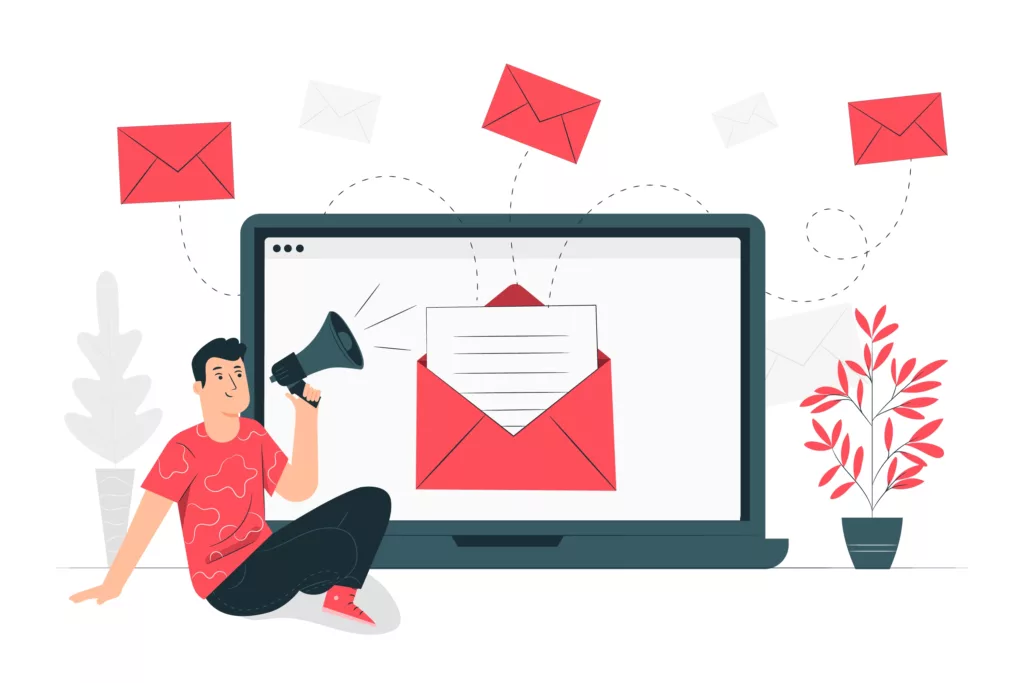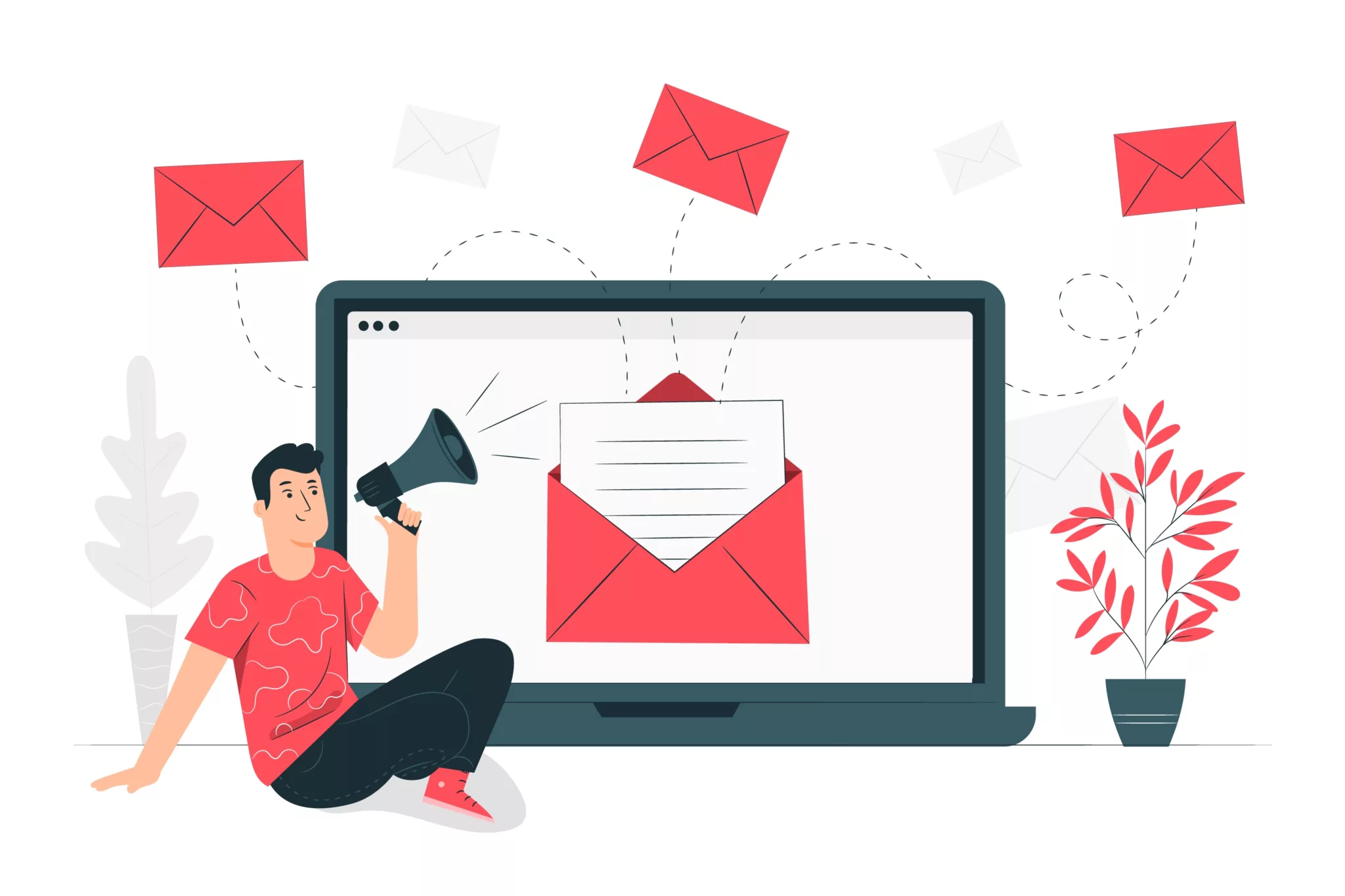 To organize messages, Outlook makes use of folders just as Gmail uses labels. To utilize this feature you must:
Select a message.
Select "move".
Choose a folder or drag and drop an email into a folder.
To sort your messages in Outlook, choose Rules so that they will be sorted into their respective folders and categories as they come in. This is equivalent to filters in Gmail. This is how to customize it:
Right-click a message.
Select "Rules".
Choose "Always move messages from (name of sender)".
Choose a folder or select "New" to create a new one.
Select OK.
Flag an email for follow up in Outlook the way you "star" messages in Gmail.
Select an email.
Select "Follow Up".
Choose an option or hover over the message and select the flag.
How do I use Outlook professionally?
Are you looking for ways to strengthen your emails and heighten their productivity?
Use these tips and tricks to get you started on using Outlook professionally:
Use folders to organize your inbox. Sort your emails into their respective categories and see for yourself how this seemingly simple act makes your life easier.
Save important emails, events, and notes on your desktop and not in your inbox. This will not only make these items accessible but will also free up your storage.
Use Outlook templates for similar emails.
Utilize its Unsend and Recall functions when you realize belatedly that you made an error. You may also set a slight delay to your emails.
Send an automatic out-of-office message before a vacation to avoid email buildup.
Take advantage of its clean-up function which can automatically delete messages in one click.
Schedule emails using its future delivery function.
Set meetings, appointments, and tasks using the Outlook Calendar.
What is team email?
Team email is another term for email that is shared by multiple members of a company or a team. In Outlook, a team email is called a shared mailbox.
Businesses mainly use a team email for the following purposes:
To have a centralized inbox where everyone in a team can view the messages. When a member is unavailable, others can easily step in and respond to an email in their stead.
For better customer service. With a shared mailbox, members of a Customer Service Team can take action more quickly.
To easily share calendar information.
To keep everyone updated on statuses of projects such as email campaigns and email marketing efforts.
To act swiftly on sales leads, media opportunities, and email marketing campaigns.
How do I manage my team emails in Outlook?
Team emails are used to make work processes smoother and more efficient.
Here are some of the ways you can manage team emails in Outlook:
Make the shared mailbox accessible to everyone on your dedicated teams by adding it to their Outlook through automapping.
Set up your mailbox to let all the members see the sent items.
Access your team email using your mobile device through the Outlook app.
Create a clear workflow to ensure team productivity.
Establish access boundaries and folder permissions.
Provide a guide for teams outside of the shared inbox to onboard easily and to maximize it like collaboration tools.
Ensure that all queries and requests are responded to by aiming for an inbox that is cleared by the end of every workday.
What is mobile email management and why is it important?
Gone are the days when we are expected to stay within our office desks to work. Companies have recognized the need to make it more convenient for people to do their jobs as a means to increase productivity. One of which is to give them access to corporate emails using other devices such as mobile phones. Unfortunately, this proved to be a double-edged sword as concerns about email security and deployment cropped up when it was adapted. Thus, the need for MEM.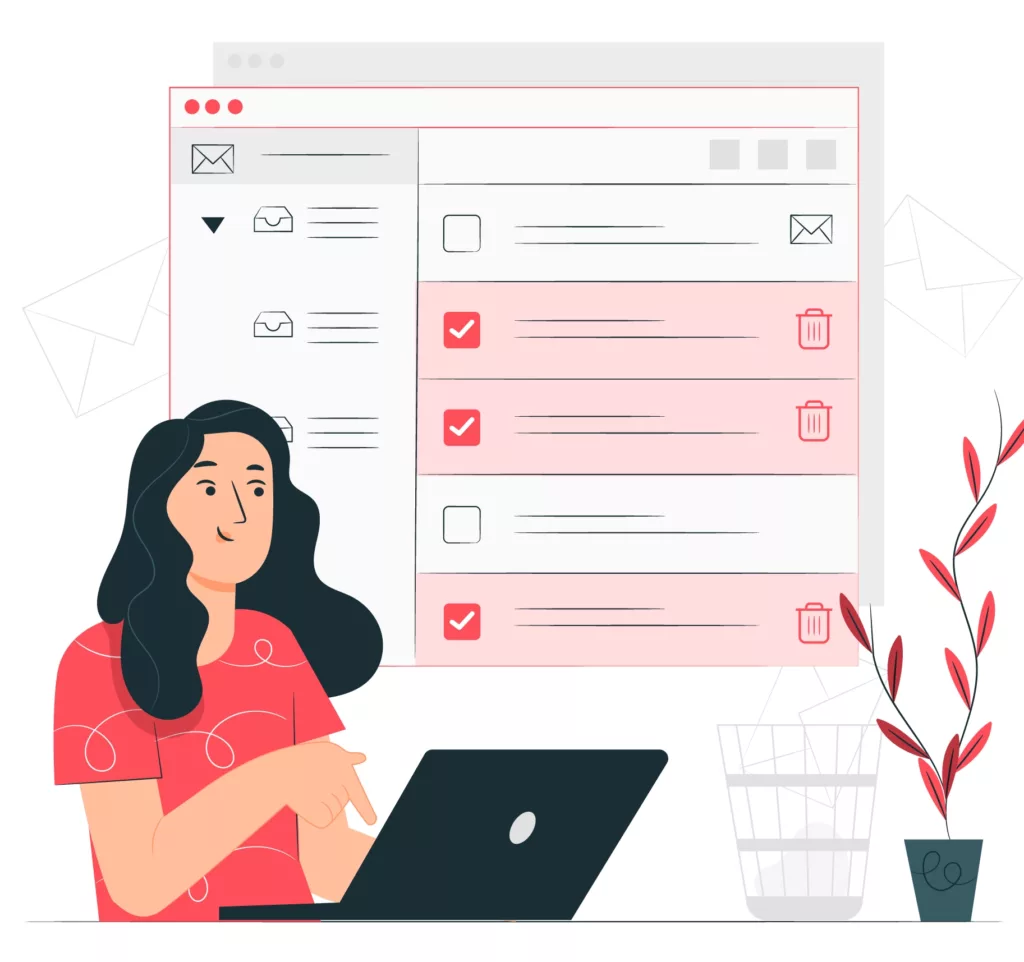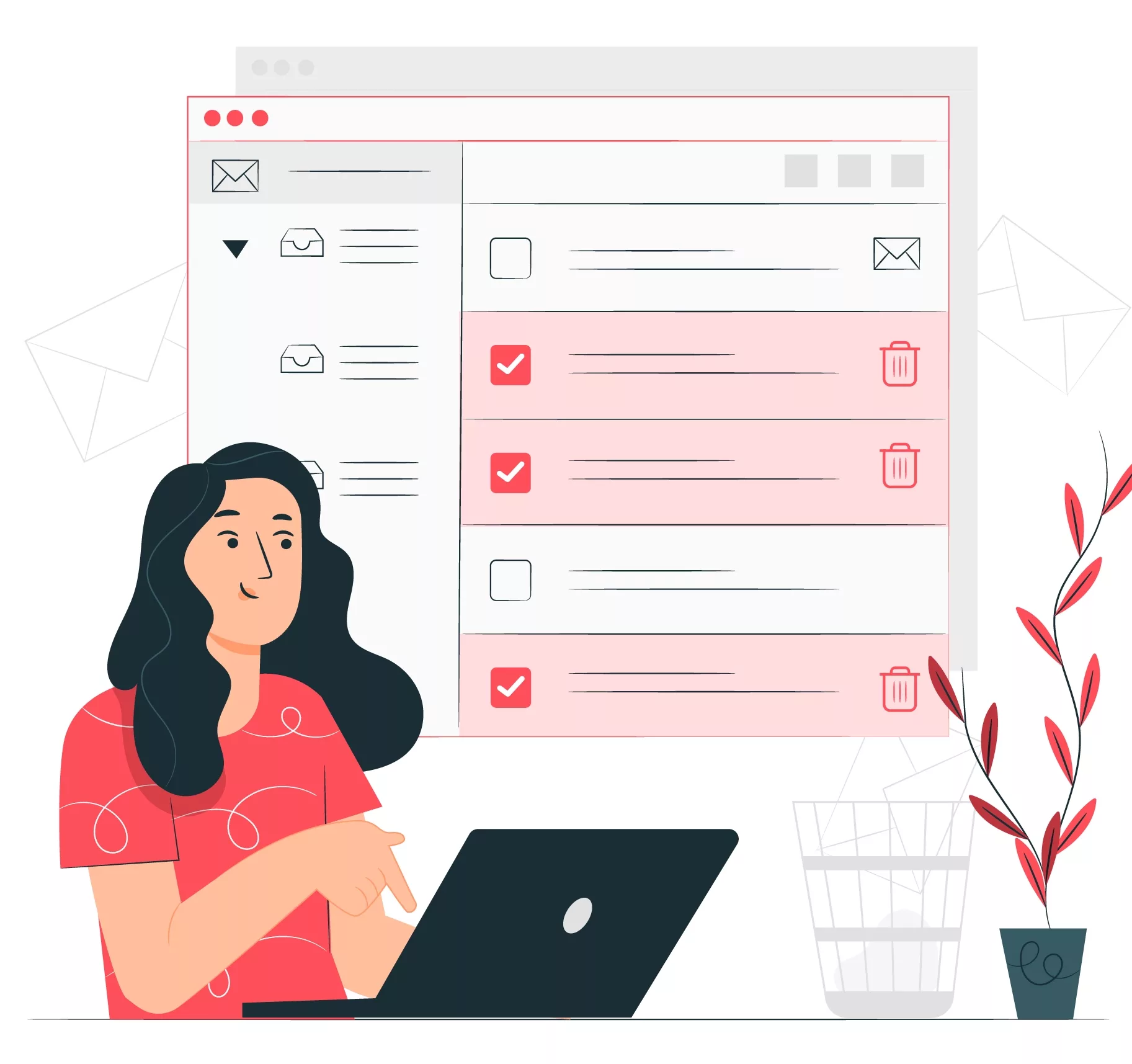 Mobile Email Management or MEM is a means for an organization to secure emails on mobile devices. It is a system that safeguards sensitive information by restricting access to emails and encrypting corporate data within approved apps and accounts only. This would also work to prevent loss of data and allow the implementation of strict compliance policies.
Other issues that MEM resolves are as follows:
threats against malicious apps
access of unauthorized devices
use of unsecured networks
unsanctioned transfer of corporate emails to personal accounts
How do I manage someone else's email?
Managing someone else's email may seem daunting at first. But in reality, thousands of secretaries and personal assistants have been performing this task for quite some time. Granted that it wasn't necessarily electronic mail but the snail mail kind, the basic rules still apply. Here's how you can help an email client:
Start by asking questions.
Get to know your clients. Before diving into the nitty-gritty of email management one must learn to ask the right questions first. Find out what their pain points are, their preferences, and up to what extent you are allowed to sort through their inbox. Communicate with them, ask for their expectations, and let them know how you plan to accomplish these.
Create a system.
Lay out a system that will guide you in organizing their inbox. Use folders, tags, and labels to sort emails into categories that will help you recover them when needed. Come up with a way to flag messages that need responses according to urgency and use the settings of the email system to automatically classify each email as they come.
You may use the following folder labels to do this:

"Action Items" – for emails that demand immediate action such as sending a response, a follow-up, or a decision
"Read" – for messages that have to be read but do not require any action
"Reference" – for email threads that contain information on a project, event, or critical corporate matters
"Waiting" – for emails on matters that require someone else's action or follow-up messages that still await more information
"Archive" – for messages that will come in handy later on or that contain pertinent information that you must file for future use

Aim for Inbox Zero.
Once you get the go signal to hit the inbox reset, use email management software or apply a system of your own to categorize and control the volume of emails that will come in.
Aim to leave the inbox clear at the end of every day. Aside from sorting emails per day into their respective folders, you should also delete, unsubscribe, and empty the trash of emails that you have no need for.
Stay professional.
This goes without saying that everything that you will come across in the inbox is for your eyes only and should be kept confidential no matter what business type you are in. Discussing personal matters as well as pertinent company issues is a no-no for someone tasked to do email management.
Nine easy email management strategies to use right now
Email management does not have to be complicated. It may be laborious at times, especially on busy business days. However, once you have a system in place that facilitates order, all you have to do is to regularly clean the inbox and see how your email performance improves.
Sounds simple right? Here are nine strategies that you can use to keep your email process running smoothly right now:
Block off a specific time of the day to check your email. It may be in the morning just as you are starting your workday or in the late afternoon before you close shop.
Prioritize messages that require your immediate attention. Set aside the rest for when you've accomplished the more pertinent ones.
Use folders or tags to classify your emails. You can either label them by topics or sense of urgency.
Create email templates for replies and save drafts if you find yourself sending out similar emails.
Allow yourself not to respond to every email sent to you. Not all necessitate any action.
Do not pressure yourself to read each and every message that gets sent to you. Subscriptions that are not work-related can be put aside and read when you have free time.
Apply the 1-minute rule. If there is an email that you can respond to without taking too long (1 minute to be exact), experts recommend that you do it immediately. Doing so will take a load off your back without causing you to lose precious time.
Limit your time perusing your inbox. Be fervent in keeping this or else you'll risk spending a big part of your workday in there.
Unsubscribe and mean it. Do not hesitate to click that button for newsletters, sales emails, and other messages that you don't exactly have use for. In time, no matter how inconsequential they may seem, they have a tendency to add to email buildup.
How do virtual assistants manage email?
According to studies, entrepreneurs spend around 3 hours each day checking their email. Reclaim your valuable time to focus on growing your business by hiring a virtual assistant for your email management needs.
Here are some of the things a virtual email assistant can do for you:
Clean and sort your inbox.
Delete your old emails.
Manage your contact list.
Respond to emails on your behalf.
Apply limited permissions and folder permissions settings in your team emails.
Create drafts and go-to responses for you.
Create folders and tags for your messages.
Email tasks in your stead.
Set auto-responders in your email program.
Schedule your appointments.
Oversee your calendar.
Free you from repetitive tasks such as constantly checking emails.
Assist you in email campaigns and email marketing endeavors.
Suggested post: Outsourcing To a Virtual Assistant.
What are the benefits of hiring a virtual email assistant?
If you are still unsure if you need help in getting out of an email overload, we've rounded up the biggest reasons why should hire a virtual email assistant now:
With an email VA…
You no longer have to constantly check your email.
Your inbox will be easier to navigate.
You will never miss an important meeting or miss responding to an urgent message.
You will have an updated contact list.
You will have more time to focus on your tasks or to unwind.
You don't have to read every email you receive because someone will sift through it for you.
You will be able to respond faster.
You can schedule your emails. Your VA can either delay it or set a specific time or date for it to be sent as needed.
Your professional emails will have better branding.
You can have better email marketing campaigns.
You'll be able to have email campaigns.
You can answer queries promptly, send newsletters daily, and engage your customers more with the use of email automation.
How can I hire a VA that can manage my email?
There are two options on how you can hire a virtual email assistant.
One is employing an assistant directly through one of the numerous freelance sites online. Although less costly, this will require you to oversee the process all on your own. From posting your ad to responding to the numerous queries and sifting through hundreds of applications and job interviews.
The other alternative is hiring a virtual assistant services company that will do the work of finding the right online professional for you. Finding a virtual assistant who will enhance your organization need not be stressful, time-consuming, or costly. Choose a company that is more than capable of providing you with highly qualified experts based on your requirements and budget.
OkayRelax, with its controlled and strict screening process and intensive training program, is one such company. They allow you the convenience to choose between a monthly or annual setup, with specialized pricing according to the number of tasks you need done. Packages start at only 29.95 USD. Check out their website for the full list of virtual assistant packages and rates.
Photo credits: Designed by Stories / Freepik